RELAXATION & WELLNESS
Our entire resort is surrounded by a spacious garden where our guests can relax or do sports. In the summer season, you will surely be pleased by the large saltwater pool (5 x 10.5 m) and luxurious spacious whirlpool with counter current (2.5 x 5.5 m)
We would also like to invite you to our wellness equipped with Finnish saunas, an infrared sauna, a relaxation room with infrared beds by the salt wall, and a massage salon. The wellness centre is located right below the lobby bar in the basement.
Sauna world and massages:
2x Finnish sauna cabins for 1-6 guests
1x infrared cabin for 1-2 guests
2x infrared lounger by the salt wall
shower rooms (shared and private)
relaxation zone with loungers and swing baskets
massage salon where our masseuse can offer you classic back, hand and foot massages, hand or foot paraffin lavender wraps, sports massages
For the comfort of all guests who relax in our premises, a maximum of 12 people can be in the saunas and in the relaxation zone at one time. Towels and sheets are available in the wellness premises. Our stuff will be happy to prepare a bathrobe and slippers for you in your room or apartment, or hand them over to you at our central reception.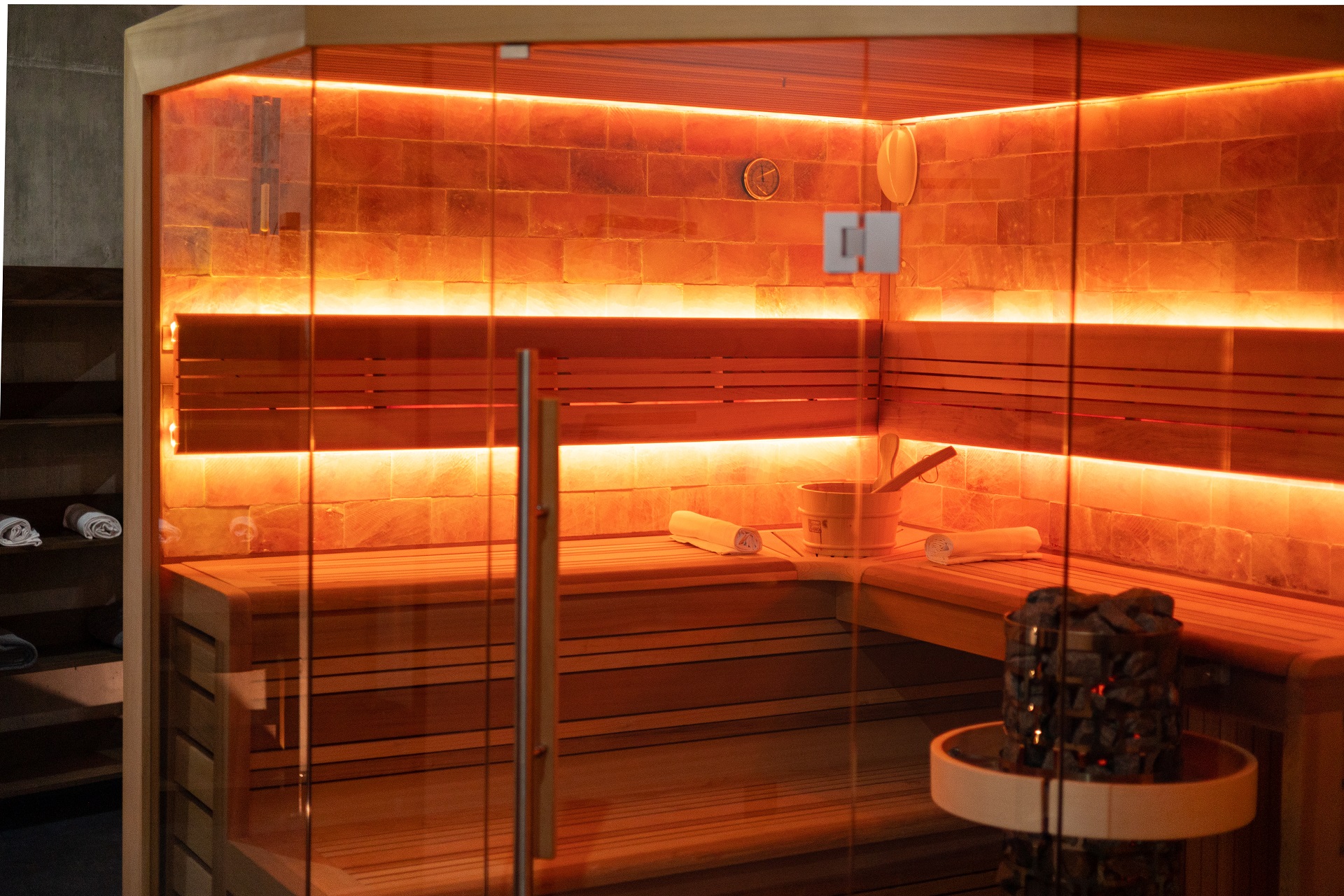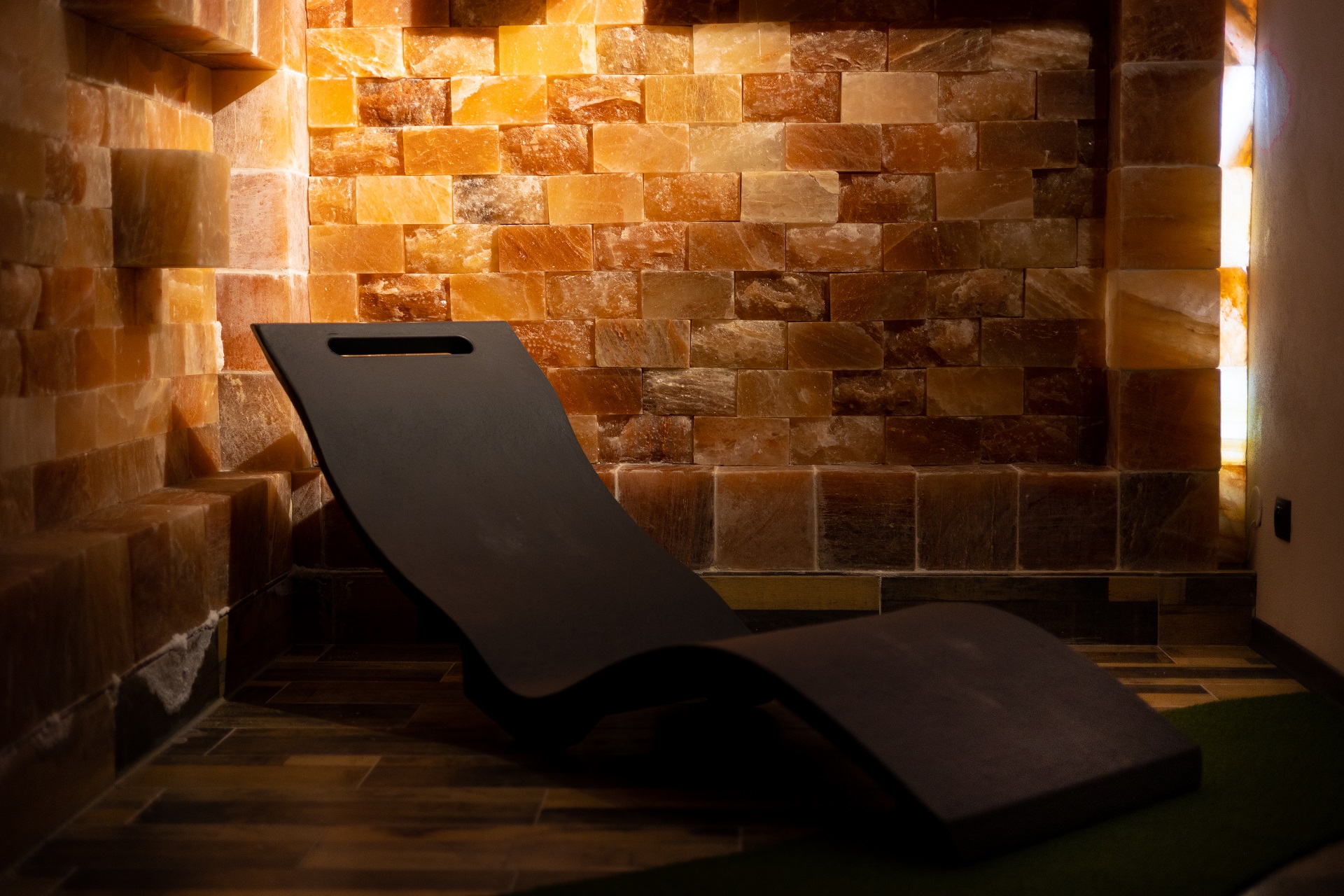 Pool and hot tub
Water fun, refreshment on hot days, energy boost - all this and much more is offered by our saltwater pool and a spacious hot tub where even a large family can comfortably fit.
The ceramic pool is 5 x 10.5 m in size and is heated by solar panels
For the comfort of all guests who relax in our premises, a maximum of 20 people, including children, can be in the pool at one time. The time blocks are: 9:00 - 14:00, 14:30 - 19:30
The pool is heated to a maximum of 26 degrees (only June till September)
The 2.5 x 5.0 m whirlpool has enough space for swimming and relaxation with a strong adjustable counter current and basic hydrotherapy jets
Integrated comfortable staircase and colourful lighting, which you will especially appreciate in the evening hours
The water in the whirlpool is heated for all year-round at temperatures of 31-36 degrees
The whirlpool is semi-private - it is not accessible to other guests during your relaxation time, however, during open pool hours you are not alone in this area, the whirlpool is basically right next to the pool.
Maximum number of guests in the whirlpool: 6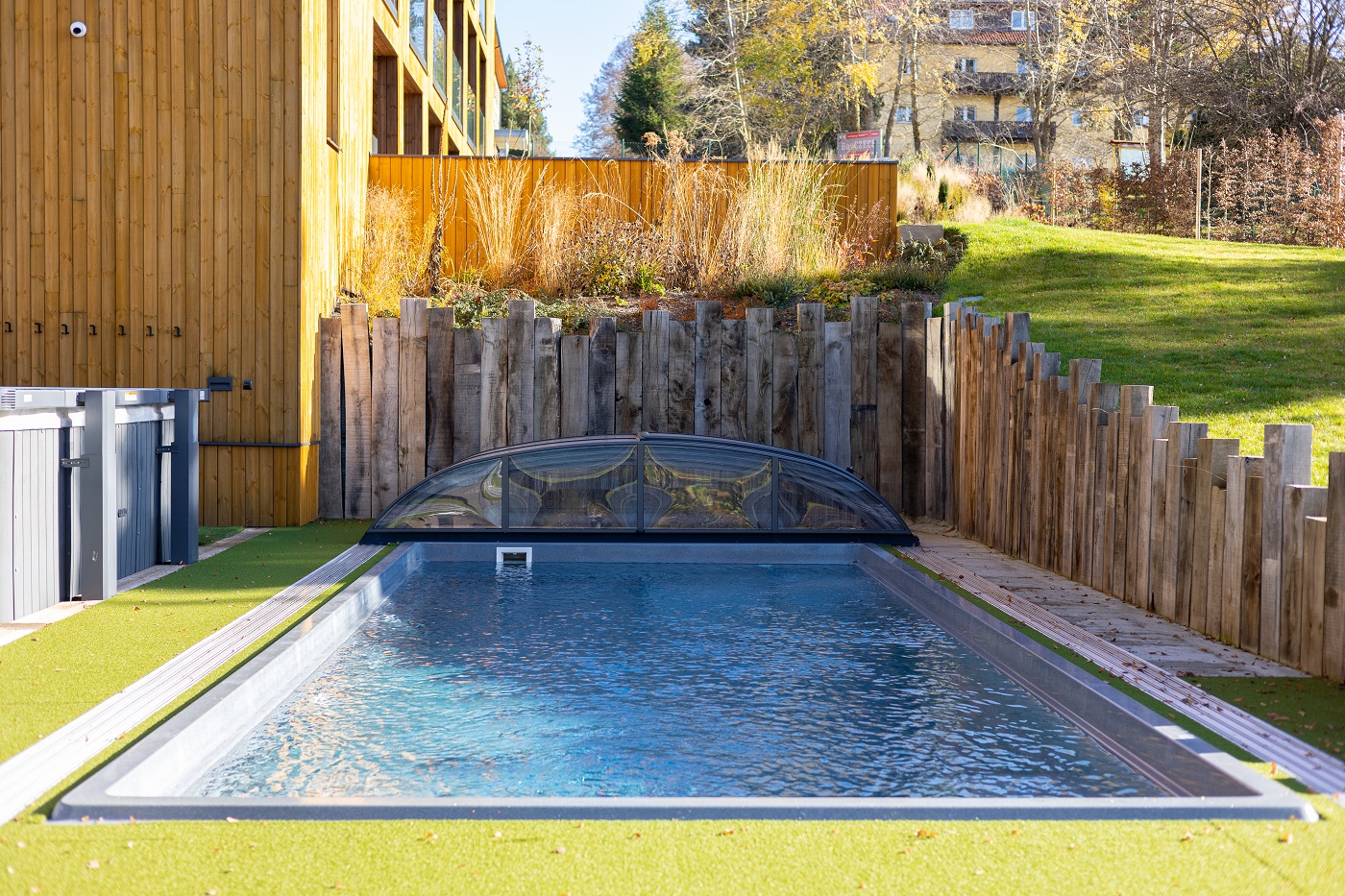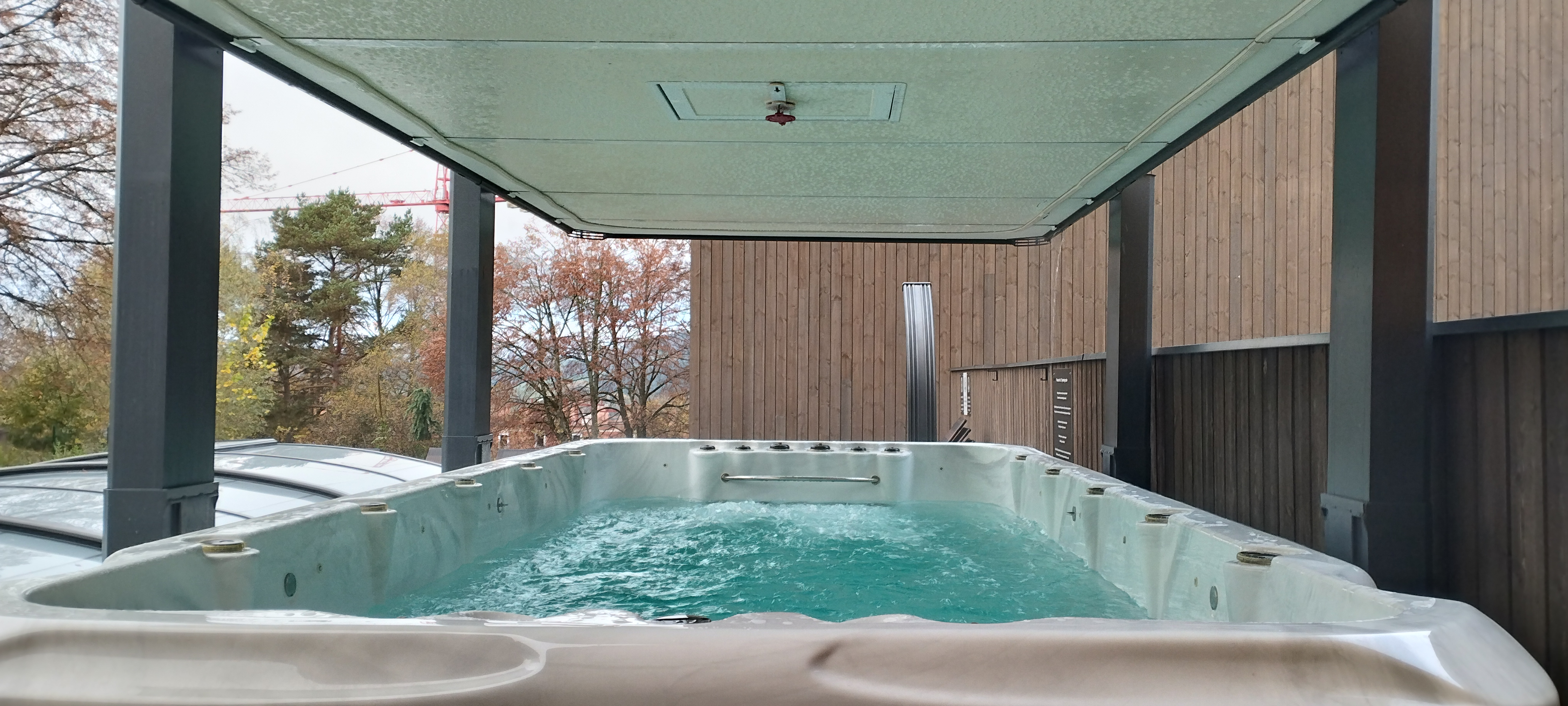 The sauna world & whirlpool services are open daily between 4-9 p.m., according to the operation of the hotel and apartment buildings while the last reservations possible at 8 p.m. All outdoor activities are closed in case of bad weather. Massages are offered on selected days in the afternoon / early evening. The pool can only be used in the summer months – June–September. Reservations are always made at our central reception in building B or through app myAlfréd. Payment is made at the reception of the resort or by the payment gateway (payment instructions are sent via email). The sauna world requires a  further reservation of at least 120 minutes.
Our receptionists will be happy to help you with reservations and provide the current information of the availability of individual activities/procedures.
Access to the garden and sports field located between the individual buildings of the resort and to the wellness centre located under the buildings is allowed only to guests staying at Avenue Lipno and guests of JBX resort.